Why You Need to Test Drive the 2018 Jeep Wrangler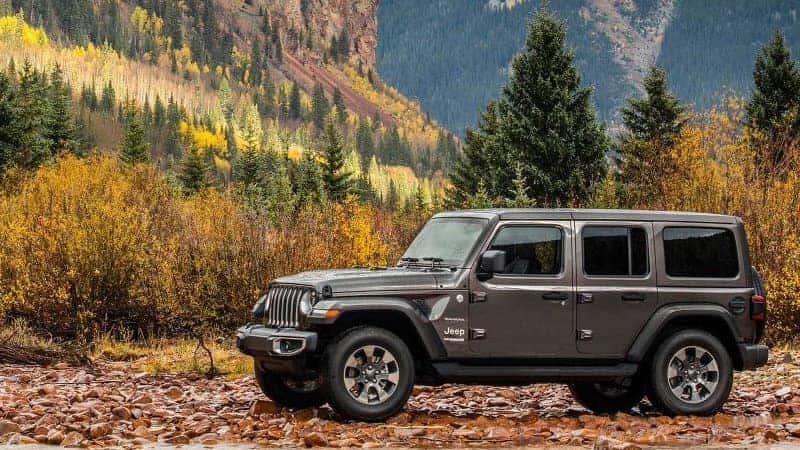 Why You Need to Test Drive the 2018 Jeep Wrangler. The all-new 2018 Jeep Wrangler builds on its status as the most capable vehicle for off-roading and open-air freedom by offering advanced fuel-efficient powertrains, superior on and off road dynamics, as well as a variety of innovative and advanced technology features. The 2018 Jeep Wrangler comes as a two door or four door. The two door is offered in three configurations–Sport, Sport S and Rubicon– while the four-door model is available as Sport, Sport S, Sahara, and Rubicon. But why test drive it?
The model impressed the editors at AutoTrader and was recently named a "Must Test Drive." The editors share, "The latest Jeep Wrangler is an excellent SUV — and while it looks fairly similar to the outgoing model, serious shoppers will notice the big differences. There is, for instance, a new turbocharged 4-cylinder powertrain, which will improve fuel economy, along with a revised interior that's dramatically more comfortable than the outgoing model's cabin. Then there's the top — or, should we say, tops, as there are many different options, all of which are easier to remove and install than the tops in prior models. Dwight summed up the Wrangler in one sentence, noting it "provides everything you know and love, plus a modernized and well-appointed interior" — and it does so with a fairly small price jump, as it starts at a reasonably affordable $28,500 with shipping. It's an American icon, and changes for the 2018 model year will ensure it stays that way."
For more Jeep news, Follow Wilde Chrysler Jeep Dodge Ram on Twitter or Like us on Facebook.