Where are all the Dirt Racetracks in Wisconsin?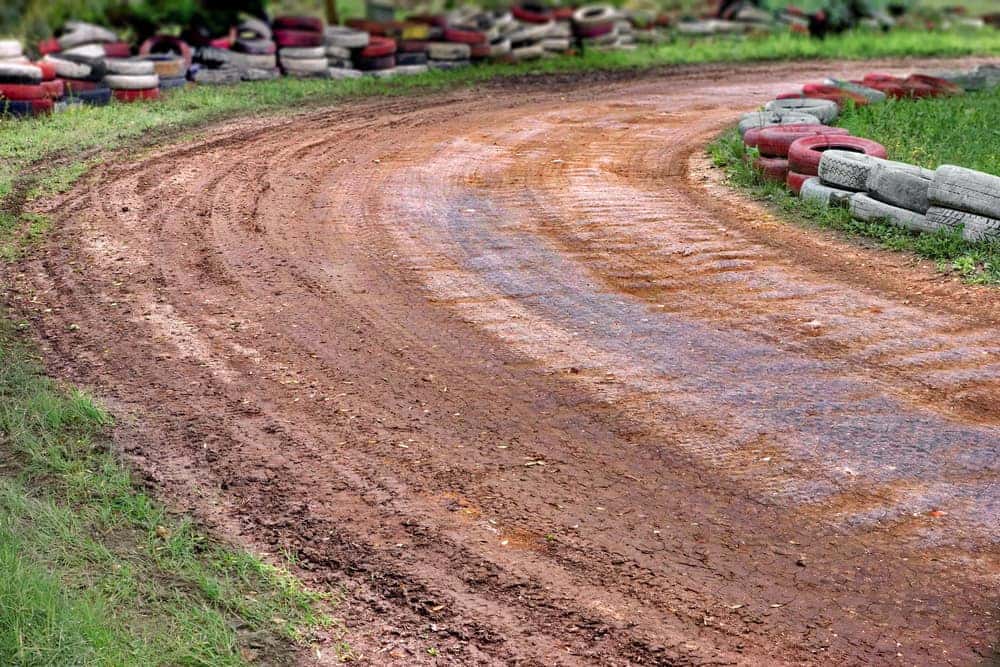 With the passing of another Wisconsin ice age (aka, winter), there are several clues that Spring may finally be here. These include mountains of melting snow making a cold muddy slosh out of everything, while grownups in short sleeves cruise around town in their open convertibles—even as the temperature struggles to top 50 degrees. Getting dressed in the morning, we layer-up against winter's waning chill, only to perform a gradual striptease as the day warms up. Then at night, the aroma of grilled burgers and brats comes wafting through windows that are open for only the first time in six months. Grandma and grandpa are finally headed home from Florida. And the state's dirt racing tracks are being groomed and readied for their late spring openings.
Though it may come as a surprise to ardent NASCAR fans, dirt track racing is the most popular form of auto racing in the United States. According to the National Speedway Directory there are over 700 oval dirt tracks in operation throughout the U.S., with Wisconsin laying claim to at least 24 of them (give or take). Several more are in our neighboring states.
Dirt track races are family-friendly events that tend to be deeply rooted in their respective communities. A good example is the Red Cedar Speedway in Menomonie which was developed in the 1970's by a handful of farmers and other locals whose main intent was to make each race a gathering of friends, neighbors and community. Often these racetracks are family-owned and/or community supported, and many of the drivers are locals who are familiar to many (if not most) of the spectators.
Dirt track racing is one of those sports you learn by being there, paying attention and going back often. Part county fair, part food truck festival and part 4th of July picnic, the spectacle alone is worth the price of admission.
West Allis' famed Milwaukee Mile—reputed to be the oldest operating motor speedway in the world—was itself a dirt track before being paved-over in 1954. The track, situated inside the Wisconsin State Fair Park, has hosted at least one auto race every year since 1903; and it's infield was once the location of a football stadium, informally known as the Dairy Bowl, which was the Milwaukee home of the Green Bay Packers from 1934 through 1951. It also hosted the 1939 NFL Championship Game, on December 10, 1939.
Not unlike the communities that support them, dirt tracks are spread evenly throughout the state. Those nearest Milwaukee include Wilmot Raceway, Dodge County Fairgrounds Speedway, and Plymouth Dirt Track Racing.
Other dirt tracks, listed alphabetically, include:
Please note that the presence of a dirt rack track in any given community does not always guarantee a regular schedule of races; as some tracks may currently be closed, inactive, changing ownership, or only open on special occasions. Plus, like everywhere else, COVID-19 has wreaked havoc on track openings and racing schedules.
A good way to stay informed is by visiting dirtfan.com, where you can also keep abreast of dirt racing venues in all 50 states and countries abroad.