What is a Vehicle Warranty? Your Complete Guide to Understanding Warranties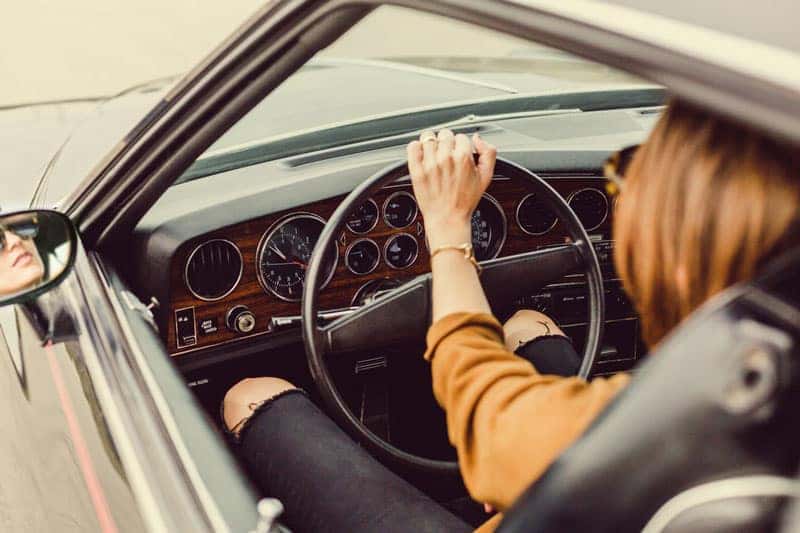 Are you facing a mountain of car repair bills so big that it's making your eyes water? Do you suspect that your family car is on its last legs? Every year, more than 17 million Americans buy new cars, with truck sales driving expansion year after year. Whether you're buying a new or certified pre-owned vehicle, your sales price will include a warranty. You may also be offered the chance to purchase an extended warranty, but are they really worth the money?
What is a vehicle warranty? What do they cover? If you're confused about your warranty options, this article's for you. We'll break down the world of vehicle warranties and help you find a certified pre-owned dealer near you.
What is a Vehicle Warranty?
A warranty is a guarantee that the manufacturer gives the owner of a new car. It's not the same as insurance, which helps with repairs and medical bills in case of an accident. Warranties cover certain parts of your car and allow you to get your car serviced if it breaks down. They don't cover everything, but they protect you from most major repairs. There are several types of warranties, but the most common is a bumper to bumper, 3-year/36,000-mile warranty. The duration of new car warranties varies according to the manufacturer, so check with your car dealer before you buy.
What Does Bumper to Bumper Warranty Cover?
If you get a bumper to bumper warranty, you're covered for most repairs on your vehicle. You'll still have to pay for oil changes, new tires, and windshield wipers, but other than that you won't have to pay for repairs. This kind of warranty covers your electrical systems, including GPS and back-up cameras. It also covers your air conditioning, sensors, and starting mechanism. After the bumper to bumper warranty expires, you may still be covered by a power train warranty. That protects your suspension, engine, and transmission.
Chrysler, for example, offers a 5-year/100,000-mile power train warranty. This comes standard on most Jeep, Chrysler, and Dodge brand vehicles.
The new Ram 1500 offers a 5-year/60,000-mile drive train warranty that covers the engine, drive train, and transmission. It includes the cost of towing and allows you to transfer your warranty to another person if you sell the truck.
If you don't want the drive train warranty, you can get a 3-year/36,000-mile bumper to bumper warranty that will cover the electrical systems and mechanical repairs.
Are You Buying New or Certified Pre-Owned?
If you're buying a new car, you'll have the peace of mind that comes with a comprehensive warranty. If you're buying a used car, however, how can you be sure that you're getting a good deal? When you're in the market for a used car, look for CPOs, or certified pre-owned vehicles. They are reconditioned, late-model vehicles that don't have any major damage.
CPO vehicles often qualify for manufacturer warranties, though the length of coverage may be shorter than for a new car. You may even be able to get roadside assistance and towing services. After you find a good CPO vehicle, you will have to decide whether you would like to invest in an extended warranty.
Are Extended Car Warranties Worth It?
So you're signing the paperwork for your new car warranty and the salesperson asks you to upgrade to an extended warranty. Should you sign? The fact is that most modern cars don't require as much repair as they used to. Engines, carburetors, and other mechanical parts work better and last longer than ever before.
What has changed, however, is the amount of technology that's in new vehicles. GPS, motion sensors, and remote start are all part of your car's internal computer, and that computer is expensive to repair when it fails. The benefit of extended warranties, even though they're expensive, is that they're not as expensive as technological repairs. You may never need to use it, but it's a good idea to invest in extended protection for new and certified pre-owned vehicles.
Talk to your car dealer and see what they recommend. You might be able to put off getting the extended warranty until your bumper to bumper warranty runs out after a few years.
How to Get the Most Out of Your Vehicle Warranty
Even though you have a warranty, you need to keep up with all of your scheduled maintenance. If you have an engine problem, for example, but you haven't changed your oil for more than 18 months, then your mechanic may not honor your warranty. If you make modifications to your car using non-standard parts, that could also void your warranty. Before your warranty ends, have your mechanic do a thorough test of all electrical systems. You might have a problem with your car's technological components and not realize it.
Ask them to check the battery levels and all major systems. You should try to get as much work done on your car or truck as you can, while you still have your warranty. As your bumper to bumper warranty winds down, it might be time to invest in another warranty. Expect to pay at least $750 per year for an extended warranty.
Finding a Certified Pre-Owned Dealer
Once you've decided to purchase a new or certified pre-owned vehicle, talk to your friends and family. They may be able to give you a recommendation for a great car dealer. Before you talk to a salesperson, you'll need to figure out how much you can afford to spend each month. Be prepared to put down at least $3,000 as a down payment, or less if you're turning in your old car.
Make sure that you read the vehicle warranty paperwork thoroughly before signing it. What is a vehicle warranty worth? If you have the right service agreement, you could save thousands over the life of your car.
If you're ready for a new or certified pre-owned vehicle, give us a call or contact us online. We'll work with your budget and help you find a reliable vehicle with a great warranty!