What Does Certified Pre-Owned Really Mean? 8 Things You Need to Know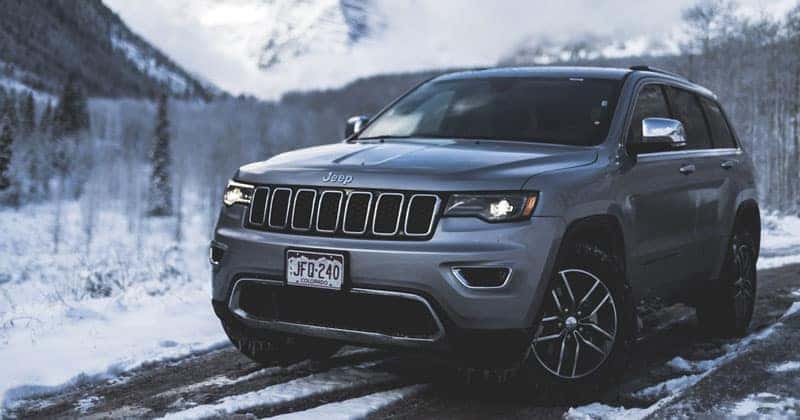 The used car industry has seen significant growth — around six percent — over the last few years, and it doesn't seem to be slowing down.
Lots of Americans are purchasing used cars these days. Are you interested in joining them?
When you're shopping for any kind of vehicle, the process can be overwhelming. There's a lot of confusing words thrown around that you might not understand.
For example, what's the difference between a pre-owned car and a certified pre-owned car?
Read on to learn more about what this term means and how you can make sure you're really getting a reliable vehicle.
Things to Know About Certified Pre-Owned Vehicles
It's easy to feel overwhelmed when you're walking around the car dealership, especially when the salesperson starts talking about pre-owned and certified pre-owned vehicles (also known as CPO vehicles).
Here are some things to keep in mind that will help you choose the right vehicle:
1. The Basics
First, let's go over the basics. What is a CPO vehicle?
Many shoppers are hesitant about purchasing a used vehicle. To help ease their concerns, many manufacturers and dealers have created certified pre-owned programs.
CPO vehicles typically meet the following criteria:
Late-model
Low mileage
No record of any significant damage
Manufacturer-backed warranties
Undergo detailed, multi-point inspections
Undergo reconditioning before being sold
Dealers often offer lower financing rates and special deals on vehicles that are certified pre-owned. These are similar to the deals and rates you'd get if you were purchasing a brand new car.
2. Luxury and Non-Luxury Programs
CPO programs are available for both luxury vehicles and non-luxury vehicles.
Each program has different requirements for the vehicle to qualify as certified pre-owned.
For example, a CPO Toyota vehicle must be less than seven years old and have less than 85,000 miles on it. A CPO Mercedes, on the other hand, must be less than six years old and must have less than 75,000 miles on it.
3. Luxury CPO is the Way to Go
It's an especially good idea to buy a CPO vehicle if you're looking for a luxury option.
Luxury vehicles typically feature more comfort and extra features. They're also more complex than other cars. Because of this, it's best to go the CPO route so you can be confident in the quality of care the vehicle received before you purchased it.
The same holds true for vehicles that feature four-wheel or all-wheel drive.
4. Higher Costs
Because of the extra work that goes into getting these cars ready to sell, as well as the stricter requirements associated with the CPO label, CPO vehicles are more expensive than other used vehicles.
This isn't necessarily a bad thing. When you pay extra for a CPO vehicle, you get to enjoy the peace of mind that comes with knowing that vehicle was thoroughly inspected and will be a reliable option for you.
5. Better Warranties
In most cases, CPO vehicles come with better warranties than other types of used cars.
This is a major bonus for a lot of people, especially if you are feeling anxious about buying a used vehicle and plan to use it for a long time.
Many brands have great CPO programs. Toyota, for example, gives you a 12,000-mile or one-year warranty that begins the day you purchase the vehicle. These warranties may also come with roadside assistance and other benefits.
6. Program Terms Vary
Of course, it's important to note that every CPO program is different.
The specifics of the program and the thoroughness of the inspection varies from car to car. Purchasing a CPO car isn't a guarantee that you won't ever have any problems.
Be sure to read through the terms of program carefully before you purchase a CPO vehicle.
This will help you determine whether or not there's anything important you need to know — such as a deductible you have to meet — before you pull the trigger and make the purchase.
7. Program Perks Vary
Every CPO program offers different perks, too. Some offer additional roadside service or free trial subscriptions to satellite radio services.
When you're evaluating different programs, read through these perks carefully to make sure you understand what you're getting.
Some things sound really great initially, but, upon closer inspection, aren't exactly what they're cracked up to be or don't provide a lot of value.
8. May or May Not be Manufacturer Sponsored
Finally, keep in mind that not all CPO programs are manufacturer sponsored.
Some dealers have their own CPO programs that have different requirements and checkpoints than the manufacturer. Be sure to ask about whether a program is manufacturer-sponsored before you decide to purchase a CPO vehicle.
Tips for Buying a Certified Pre-Owned Car
Now that you know more about certified pre-owned cars, it's time to start shopping for one.
Here are some guidelines that will help you avoid fraud, choose a great vehicle, and make sure you're getting a good price:
Look over the warranty carefully
Specify that you're looking for CPO vehicles while checking dealership inventories CPO vehicles
Look up CPO prices online — all major pricing guides have information on CPO pricing
Be sure to visually inspect the car
Take it for a test drive
Ask to see a copy of the inspection report
This last step isn't essential. However, it can give you peace of mind and provide you with more information before you decide whether or not you want to purchase a specific vehicle.
Buy A Certified Pre-Owned Car Today
Are you ready to buy a certified pre-owned car? Now that you know more about them, you can make the best decision for yourself and your needs.
Keep these guidelines in mind when you head out to shop so that you can ensure you're getting the best deal and getting a reliable vehicle.
Do you need help finding a great vehicle in the Waukesha, Wisconsin area? If so, come see us at Wilde Chrysler Jeep Dodge Ram today.
We have a wide range of vehicles available in every price range, so it'll be easy for you to find something that fits your needs and budget.