The Tech Features Of The Dodge Ram 1500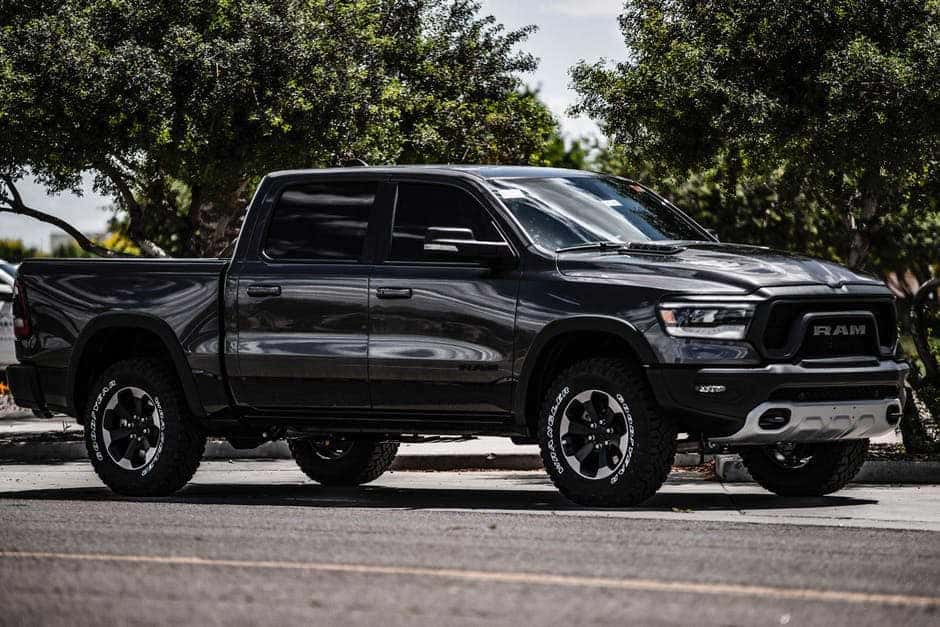 The new 2019 Dodge Ram 1500 is revolutionizing the pickup truck game. From its new multifunction tailgate to the state-of-the-art infotainment system, the new Ram 1500 has it all. It also comes with a ton of new safety features and amazing fuel-saving capabilities.
Are you in the market for a new vehicle? Read on, and we will walk you through everything you need to know about the Dodge Ram 1500's tech features.
Uconnect 4C Nav Infotainment System
Chrysler continues to perfect its Uconnect infotainment system. And its subsidiaries like Jeep and Dodge get to benefit from it. Coming standard on both the Limiteds and Longhorns, the new Uconnect gets an upgrade from an already impressive 8.4inch display to a new 12inch screen. It functions like a tablet and also has a smart split-screen sensibility.
It has everything you would expect from a modern-day infotainment system including Android Auto and Apple CarPlay integration, integrated voice commands, and Bluetooth connectivity.
Uconnect also comes with other less common features like 4G Wi-Fi hotspot connectivity, speech-to-text, and it can also replay songs on SiriusXM radio with SiriusXM's Tune Start. You can also set the Uconnect system to "Do Not Disturb" to limit text messages and phone calls. For text messages, it can even send automated replies to let others know that you are not available to text.
You can also customize the display by using its drag and drop capabilities. On the 12inch display, you can utilize the display's split-screen. This will allow you to split apps between the top half and bottom half of the screen. This is especially helpful when there is a strong glare on the screen.
And with voice search, drivers can find the app or station that they want without having to search through the system by hand. This is helpful for preventing drivers from taking their eyes off the road.
There is also the opportunity to set up various user profiles. This is great if the car has multiple drivers. Each driver can now have a personalized experience when they drive with preset radio stations and infotainment settings.
Also, the navigation from Uconnect includes 3D model displays of buildings and landmarks. You can also tell the system where you are going and it will show you a list of possible options. Once you select the correct one, it will quickly come up with the fastest route for you.
eTorque
Any new 2019 Dodge Ram 1500 can be equipped with eTorque. By using eTorque, you are effectively turning your new pickup truck into a fuel-saving hybrid pickup truck. All of the V-6 models will come with eTorque as standard.
Adding just 90 lbs to the truck's weight, the eTorque system is nearly undetectable in terms of how it affects your drive. It shuts down the engine every time you stop and restarts it when you go. This system is able to save you several ounces of fuel each time you stop and can end up saving you dozens of gallons or more each year.
60/40 Split Doors
The 1500's new multifunctional tailgate now features 60/40 horizontal split doors.
So what exactly are these doors? Basically, the tailgate is split into asymmetrical 60/40 hinged doors. These doors swing-out separately so when you open the left one, the right door can remain closed. Each of these doors can open up to a very wide 88 degrees.
Although a sideways swinging door is not new, the 60/40 split is. Previously, sideways swinging doors were just one door, so they needed a lot of space behind the truck to open up. With these split doors, you pretty much need only half the space.
The fact that these doors are asymmetrical means that you have more options for how you want to load your tailgate. You will also have a less frustrating time washing your tailgate thanks to its design.
The new tailgate also comes with the Rambox Cargo Management System. This is a toolbox that is built into the rails of the truck's bed. It is also weatherproof and can be locked remotely.
Active Grille Shutters
Active grille shutters are one of the newest ways car manufacturers are improving fuel efficiency. They are able to reduce fuel consumption and lessen aerodynamic drag.
The shutters are able to control airflow by automatically opening and closing. When the shutters are open, they allow air to flow through the radiator in order to enable cooling. When cooling air isn't needed, the shutters automatically close. This helps to lessen that aerodynamic drag.
Aerodynamics is very much related to fuel efficiency. Using active grille shutters will make sure that you are emitting fewer fossil fuels as well as saving how often you visit the gas pump.
Over 100 Safety Features
Thanks to the 1500's Trailer Detection and Rear Cross Path features, your vehicle is able to scan blind spots behind your truck while also accounting for the length of the trailer. The truck also comes with Parallel and Perpendicular Park Assist which provides you with active guidance while you park.
The car is made with high-strength steel to keep you safe and protected. And the large brakes make it easier to stop quicker.
Understanding the New Tech Features of the Dodge Ram 1500
The new 2019 Dodge Ram 1500 isn't just a great truck, it's a great vehicle. It offers up a plethora of functional and easy to use new features that all drivers will appreciate and benefit from.
Looking to test out the new Ram 1500 for yourself? Contact us today to get started!