The Pros and Cons of Hunting with a Jeep Wrangler in Wisconsin: A Guide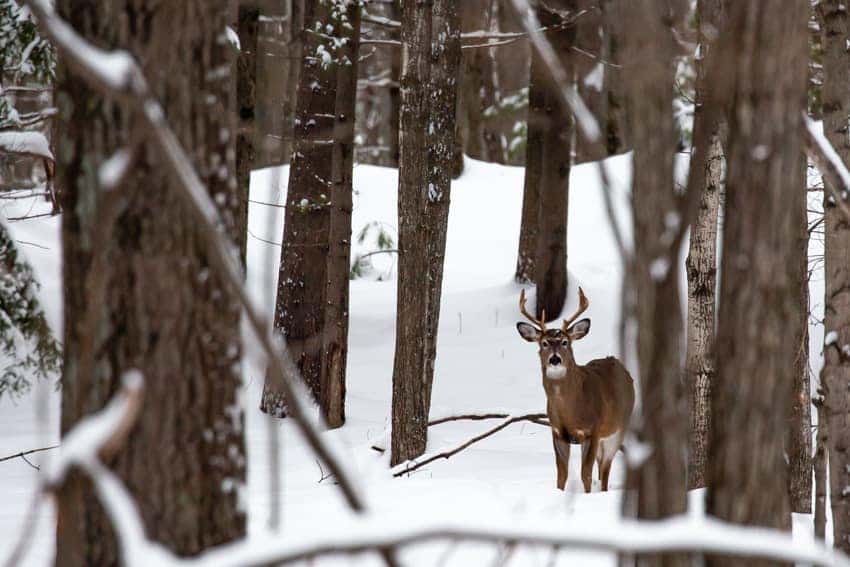 Hunting is one of Wisconsin's oldest and most cherished traditions. By some accounts, the state has a history of regulated gun deer hunting dating back to 1851. Even before that, Wisconsin's history of trapping dates even further back— to the 1600's—when explorers from France first arrived in the region and began trading goods to the Indians in exchange for beaver pelts.
Off-roading, of course, came along much later. But now that both activities are relatively commonplace in the Badger State, we asked some hunters we know to weigh-in on the pros and cons of indulging their passion for hunting while simultaneously off-roading in their Jeep Wranglers.
Here is what we found so far:
---
Pro: The most obvious plus about hunting with your Jeep Wrangler is the ability to combine two of your favorite outdoor pastimes into one. This way, even if you come up short on the hunt, you may still have an off-road adventure to boast about at the end of the day.
Con: The idea of hunting with your Jeep Wrangler sounds exciting and practical. However, to do it safely and legally requires an abundance of knowledge and thoughtful preparation—which may not appeal to the occasional hunter.
To hunt responsibly in the State of Wisconsin requires a thorough understanding of the rules and regulations governing one of the state's most treasured traditions. These rules—and there are many—are everchanging and should be reviewed prior to the start of every hunting season, as ignorance is no excuse if you are found in violation.
At the same time, off-roading adds yet another layer of rules and regulations that you must abide by. Thus, if you are not fully committed to doing the homework and preparation necessary to follow the laws pertaining to these two activities you are inviting trouble that could result in legal penalties, fines, or possible injuries to someone in your hunting party.
---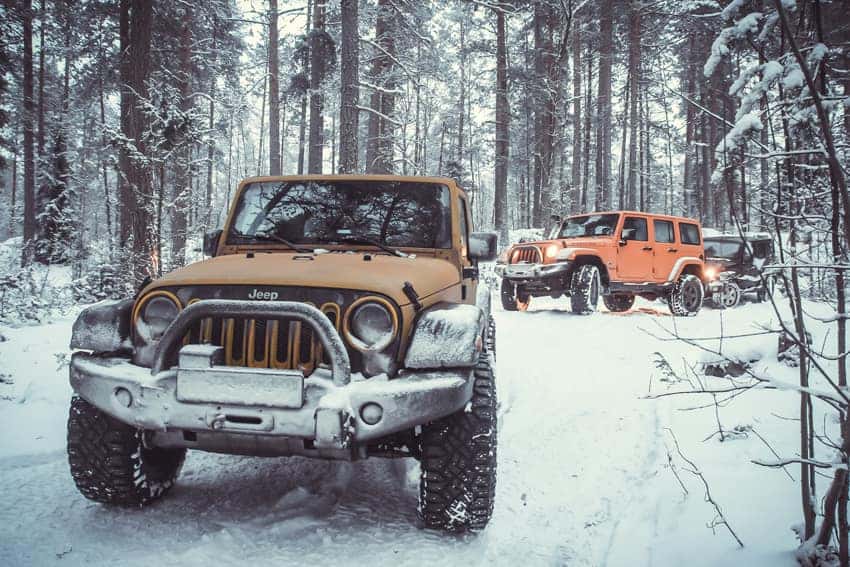 Pro: Whether you drive it through public or private lands, your Jeep Wrangler will transport you into many back country places where the drivers of most other vehicles can't even think about going—especially in wet, muddy or icy conditions. This benefit is probably the biggest plus about hunting with your Jeep.
Con: Finding public lands that allow you to go legally off-road in pursuit of prey is often a major challenge, depending on where you live. Many public lands—including state parks, nature preserves and federal lands—will allow some opportunities for controlled hunts during certain times of the year. Most, however, will not allow off-road vehicles into such pristine wilderness areas. It is your responsibility to know where you can and cannot go; and to obtain the proper off-roading permits before you get there.
Hunting on private lands is probably the better solution, provided you have the landowner's permission to do so. Just remember that hunting on private lands in no way exempts you from observing all the latest rules and regulations set forth by the State of Wisconsin.
Some of the state's more resourceful hunters have formed clubs or online discussion groups in order to share information about public and private lands that may be open and amenable to both hunting and off-roading.
---
Pro: Being on four-wheels means that you may spend less time getting to the hunt and more time being on the hunt,
Con: Although your Jeep Wrangler may help you penetrate deeper than most into the Wisconsin wilderness, you may never hunt from inside the vehicle.
In this regard, Wisconsin regulations advise that: "Your Jeep can only be used as a means of transport. In most cases, you cannot hunt with the aid or use of any motorized vehicle, except by qualified disabled persons who have obtained a valid DNR (Department of Natural Resources) permit for disabled hunters."
Moreover, with a few exceptions, "shining"—or using your vehicle's headlights to flush-out prey—is illegal. In that regard, Wisconsin law states that it is illegal to: "Use or possess with intent to use, a light including vehicle headlights for shining any wild animal while hunting or in possession of a firearm, bow and arrow or crossbow. This includes laser sights on firearms, bows and crossbows. Exceptions apply for Class C disabled permit holders and for hunting certain small game. Use or possess with intent to use, a light including vehicle headlights for shining wild animals between the hours of 10 p.m. and 7 a.m. from Sept. 15 through Dec. 31 whether or not in possession of a firearm, bow or crossbow.
Please note: Check with the local sheriff 's department or local officials for local shining restrictions Additionally, loaded long guns are not permitted inside your vehicle. Wisconsin law states that:
"All firearms (excluding handguns) must be unloaded when inside any vehicle, whether moving or stationary, and must be unloaded when inside or on any moving vehicle. Note: A loaded firearm may be placed on, but not inside, a vehicle which is stationary. All firearms, bows, and crossbows must be unloaded when inside or on any motor-driven boat while the motor is running.
A firearm is considered unloaded if the shell or cartridge is removed from the chamber and any clip, magazine or cylinder that is attached to the firearm is empty, the cap or primer is removed from a percussion muzzleloader, the flash pan of a flint lock muzzleloader is cleaned of powder or the battery is disconnected and removed from an electronic-ignition system muzzleloader. Qualified persons with disabilities with a permit to shoot from a stationary vehicle must have all firearms (other than handguns) unloaded while the vehicle is in motion."
With storage space often at a premium—especially when there are more than one passenger on board—there are a variety of aftermarket gun racks for transporting unloaded guns inside your Jeep Wrangler.
---
Pro: Being able to drive closer to the potential kill, makes it easier to remove your game from the field.
Con: Hunters may find that their Jeep Wranglers have limited space to transport larger game. This needn't be a dealbreaker, however, since the problem can be easily resolved by installing a tailgate cargo holder, which can do double-duty as a field table or luggage rack.
Be advised that such a cargo holder may potentially scrape the ground when you drive over more rugged terrain. In that case, a roof rack cargo holder is the preferred option.
We invite our readers to comment on these pros and cons; and to add any new ones that you may have encountered during your various off-road hunting expeditions. In the meantime, be safe and enjoy the hunt!