The Pacifica Wins Green Car of Texas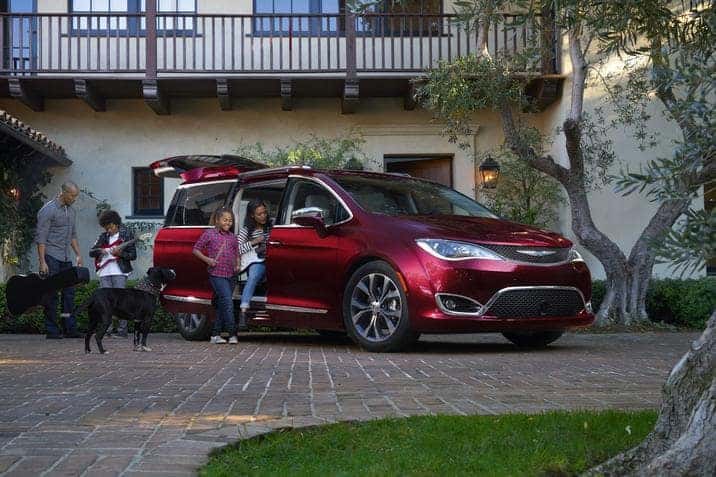 The Pacifica Wins Green Car of Texas! The Chrysler Pacifica is one of the most popular minivan choices for families. Since the re-introduction of the Chrysler Pacifica and Pacifica Hybrid, these models have won over the Texas Automotive Writers Association (TAWA) winning Family Car of Texas, Minivan of Texas, and Green Car of Texas. For both the Family Car of Texas and Minivan of Texas this is the third consecutive category win for the Chrysler Pacifica. For the Green Car of Texas, this is the second consecutive category award for the Chrysler Pacifica Hybrid. The awards were decided by 49 TAWA journalists who drove over 46 vehicles to make their decision.
"The 2018 Chrysler Pacifica won our Family Car of Texas award by an overwhelming majority vote," said Michael Marrs, President of TAWA. "For the third year in a row, our members were impressed with Pacifica's combination of technology, styling, functionality, versatility and family-friendly features."
Recently, we reported about the Chrysler Pacifica Hybrid being named the Best New Car, sharing "Ever since Chrysler re-defined the Pacifica, it has won numerous awards and was the top awarded minivan for 2016 and 2017. Adding to the list is the most recent award from the editors of Good Housekeeping, in partnership with Car and Driver that named the Chrysler PacificaHybrid as a 2018 Best New Car winner in the hybrid category."
Come by our dealership to test drive and learn more about this vehicle for yourself! For more Chrysler news, Follow Wilde Chrysler Jeep Dodge Ram on Twitter or Like us on Facebook.