The Last American-Made Dodge Demon SRT is Assembled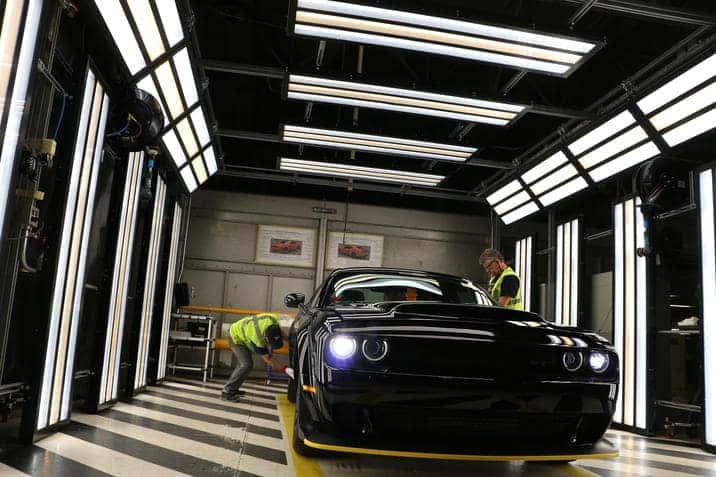 The Last American-Made Dodge Demon SRT is Assembled! The last 2018 Dodge Challenger SRT Demon rolled off the assembly line on May 30th. Assembled at the Brampton Assembly Plant in Ontario, Canada, the Demon is destined to make horsepower history at the Barrett-Jackson Northeast Auction held from June 20-23. This limited-production, world record-setting model and the last 2017 Dodge Viper are being sold together and branded as "The Ultimate Last Chance" deal. The proceeds of the sell will go to the United Way.
You may remember that Dodge plans to retire the Viper and the model is being touted as a future collectible. The auction model was hand-built to the finest quality. The Dodge Challenger SRT Demon has also amassed value since it has been limited to one model year and only 3,300 units. The Dodge Challenger SRT Demon is  the industry's first and only purpose-built, street-legal production drag car and contains the most powerful production V-8 engine and 20-plus industry-first, drag-performance features. The 645-horsepower Dodge Viper comes equipped with a 8.4L V-10 engine, aerospace-grade lightweight carbon fiber body, iconic side exhaust and massive 14-inch wide rear tires. Combined, these models get an impressive combined horsepower of 1,485.
Learn more. For more Dodge news, Follow Wilde Chrysler Jeep Dodge Ram on Twitter or Like us on Facebook.