The Best Fishing Spots (Including Ice Fishing) In Waukesha County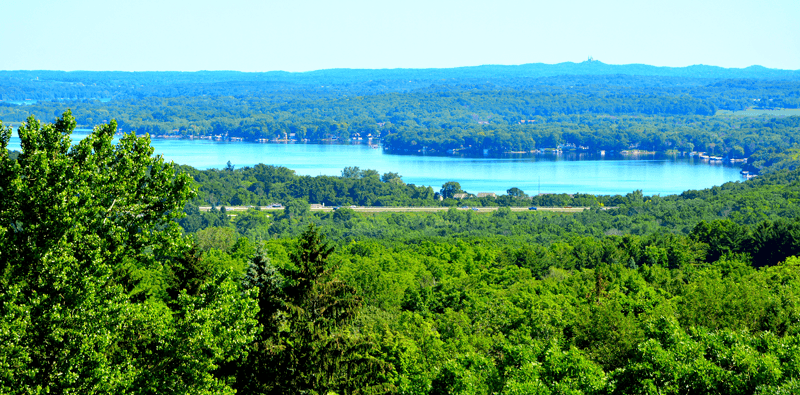 Regardless of whether you're an experienced or first-time fisherman, Waukesha County offers an embarrassment of riches for anglers at every level of expertise. So much so that if you ask 10 different locals to give up their favorite fishing spot you are likely to hear a hundred different answers. Here are the top few:
Pewaukee Lake
The best place to fish, of course, is the last place you caught a whopper. But a consistent favorite in Waukesha County—the "big fish" so to speak—is Pewaukee Lake, which offers some of the best fishing in all of Southeastern Wisconsin. If it is true that 90% of fish are found in 10% of water, then you are statistically more likely to catch one from Pewaukee. The 2,437-acre lake—the county's largest—is approximately five miles long and a mile wide, with an average depth of 15 feet sloping to a maximum of 46 feet.
Largemouth Bass, Bluegill, Perch, Northern Pike and Walleye are abundant in Pewaukee Lake. The prize catch, however, is the elusive Musky—Wisconsin's official state fish—which has been aptly called "the fish of 10,000 casts" for its ability to elude all but the most determined anglers. Still, according to various reports, more 50-inch+ Musky have been caught in Pewaukee Lake than anywhere else in Wisconsin.
Musky season typically starts in early May, for the Southern zone of Pewaukee Lake, and in late May for the Northern Zone. Early autumn, with its cooling temperatures, is considered the best time to fish the lake for Musky.
Ice Fishing
Speaking of cooling termperatures, Pewaukee Lake is also the local favorite for ice fishing in Waukesha County, so long as the ice is sufficiently thick. Before you venture out, the best place to find out if the ice is thick enough to fish—as well as reports on which fish are biting—can be found at Lake Link Wisconsin.
Throughout the ice fishing season, several "fisherees" take place on Pewaukee Lake. Many of these popular fishing tournaments are hosted by Curly's Waterfront Pub & Grill and are open to the public. Frequently sponsored by area fish and game clubs, these events provide excellent opportunities to network with other area fishermen.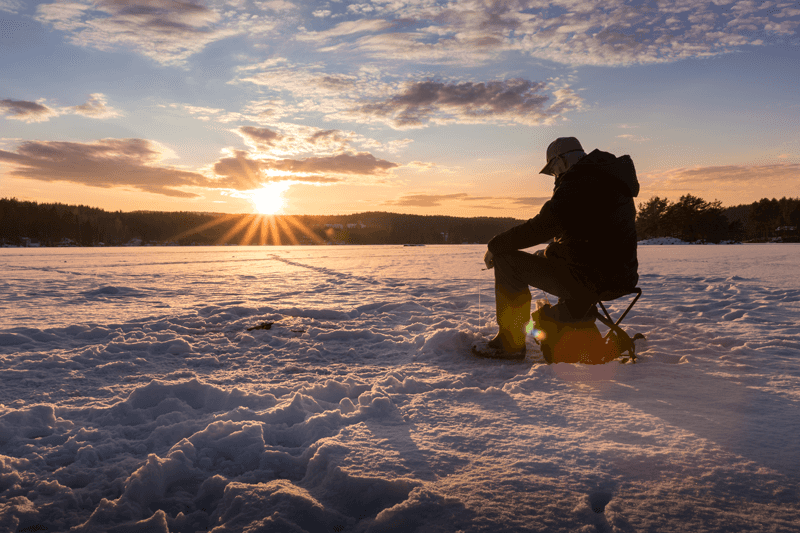 Other Favorite Lakes
There are over a hundred other lakes of varying size and depth in Waukesha County. The five mentioned most by local fishermen, after Pewaukee Lake, are:
Big Muskego Lake (2,194 acres; maximum depth 23 feet)
Lac La Belle (1,154 acres; maximum depth 45 feet)
Okauchee Lake (1,210 acres; maximum depth 90 feet)
Nagawicka Lake (981 acres; maximum depth 90 feet)
Oconomowoc Lake (818 acres; maximum depth 60 feet)
Urban Fishing Program
It is worth noting that all Waukesha County parks allow fishing; and the county participates in the state's urban fishing program, a cooperative effort–in conjunction with the Wisconsin Department of Natural Resources—designed to encourage more people, especially younger children, to go fishing.
Urban fishing waters are smaller lakes and ponds under 25 acres that are managed by the state in cooperation with each participating municipality. They are posted with signs, have special regulations and their shoreline is accessible to the public. Plus, with an urban fishing designation, the Department of Natural Resources regularly stocks the ponds with fish.
Find out more about the urban fishing program in Waukesha County here,
Fishidy
Of course, there are apps for everything these days, so we would be remiss if we didn't mention our favorite fishing app. (Yes, there are many.) Most of these apps are free, with paid upgrades for premium features. If you are so inclined, download the one that works best for you. Our favorite, we must admit, is Fishidy. (See review)
Fishidy not only provides proven and tested fishing locales but also access to GPS coordinates that make finding your next favorite fishing spot easier than ever. The app goes a step further by providing insights into old and new waterways, seasonal movements of fish and their behavioral patterns; as well as other information to help you fish successfully.
The main reason we are especially biased toward Fishedy, however, is because it was developed by a group of hardcore fishermen—with backgrounds in technology—who also happen to be from Madison, which puts them within two hours of the best fishing spots in the Midwest. Because of this, we're guessing that the app's info on the best fishing spots in Southeastern Wisconsin is pretty spot-on.
Know the Rules
Fishing season is just around the corner. If this will be your first as a newcomer to one of Wisconsin's favorite family traditions, the latest official guide to the state's fishing rules and regulations is a must-read.
That said, before you set off on your first expedition of the year, observance of Rule #1 is a must: With certain exceptions, all residents and non-residents 16 years of age or older are required to have a license to fish in any waters of the state. Children under16 years of age do not need a license to fish.
First-time licensees, or those buying their first fishing license in ten years, are eligible for significant discounts. These discounts apply to residents and non-residents alike.
Once you have your license and know the basic rules and regulations, the only thing left to do is to venture forth and find your own favorite fishing spots.