Putting the Power in Your Hands: What is Valet Mode in the 2019 Grand Cherokee?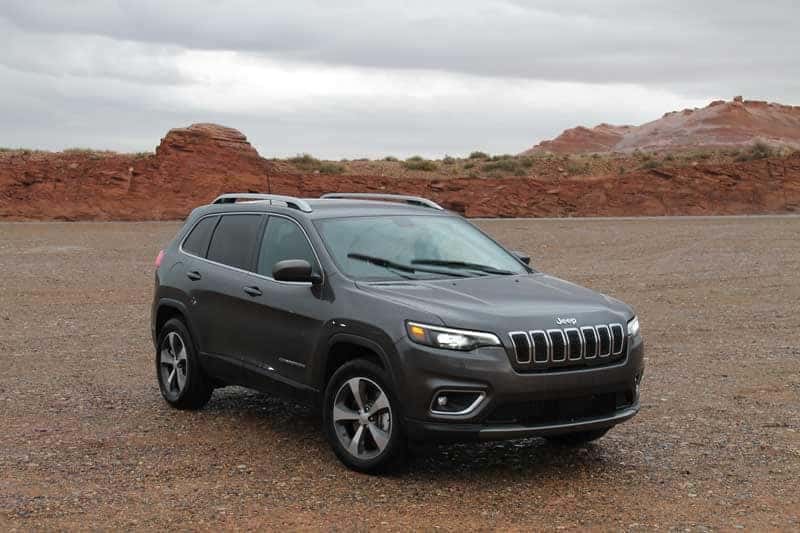 The 2019 Grand Cherokee Trackhawk is a solid performer. It brings power and robust off-roading capabilities with it wherever it goes. With its compelling engine lineup and solid performance to boot, it works.
Whether you're looking for an everyday ride or you plan on going rugged, this is the right vehicle.
What makes the Jeep Trackhawk effective, however, is the advanced technology. It can help improve the entire experience for you.
How? Through a system we call the Valet Mode.
In your local Dodge dealer right now? Your potential safety using the Grand Cherokee Trackhawk is crucial.
What is it? How does it work? Why should you care?
Here's a view of how it works.
1. Why You Need To Lower Your Jeep Trackhawk's Performance
The Jeep Trackhawk's design is, by nature, for speed and power. It provides robust horsepower from its engine and great handling. The problem, however, is it may not work for everyone.
First time drivers, valets or even bad drivers may not be able to handle it. The sheer power of the Grand Cherokee Trackhawk is hard to control in the wrong hands.
If you're not confident with someone's driving skills, you need something to cut down on the specs of the vehicle. Enter the "Valet Mode."
The Valet mode is simple: its job is to take some power from the supercharged engine. You might talk to your Dodge dealer and see the specs and love it. Even then, not everyone should be able to access it.
The valet mode's system design makes the vehicle have lower total performance but better, easier usability. You want the best Jeep for the family that works for you and for them.
Why is this useful?
Imagine that one person that you know sucks at driving. Or your kid's a novice driver. Imagine giving it to a valet, who you don't even know if they can drive the vehicle.
The chances of a novice driver crashing your high-performance vehicle are high. Science backs this up.
At lower horsepower, you're lowering the performance but improving the Jeep Grand Cherokee safety rating. It's a hand-off between power and safety, which can be crucial in urban situations.
2. How Does Valet Mode Work?
To understand valet mode further, we need to first understand the basics. The Grand Cherokee Trackhawk has an outstanding 707 horsepower, Supercharged 6.2L V8 engine. In plain English, this is one of the more powerful engines out there, fit for off-road adventures.
The Valet mode lowers the total horsepower of the vehicle, which is something you want when turning it over. For those you're not familiar with, handing them your Jeep Trackhawk can be worrisome.
Those unfamiliar with how the vehicle works may incur undue damage, which can be a problem. A full 707 HP engine is not for everyone, especially if you take indoors into account.
To access Valet mode and increase your Jeep Grand Cherokee safety rating, all you need is to use the console or the app on the touch screen assistant. Change the Drive Mode to Valet, set your password and you're ready to go.
You will then see everything that you will get from the mode. This Valet mode may include:
Reduced engine power
Launch control disabling
50/50 All-Wheel Drive
Street Transmission
Paddle Shifters Off
Street Stability
Street Steering
Street Suspension
This may look like a lot, but this is necessary so you can improve on your Jeep Grand Cherokee safety rating.
3. How Powerful is the Jeep Grand Cherokee Trackhawk
You might ask why you need to power down your Jeep Trackhawk with the valet mode. There are many reasons for this. Being behind the wheel of a sedan is one thing, but having the full power of this SUV can be intimidating.
The first thing you need to remember is the specs of the Grand Cherokee Trackhawk. Not unless you nodded your way out of your local Dodge dealer, the Trackhawk's Supercharged 6.8L V8 engine can go from 0-60 miles per hour in under 3.5 seconds.
The SUV can accelerate so fast, it can reach a quarter mile in 11.6 seconds. The Brembo brakes, Quadra Trac 4×4 System and the Bilstein Adaptive suspension are a sweetheart to experienced drivers. The specs are something to brag about.
Even then, those with less experience may have problems with this. You don't need a 3.5-second 0-60 when the valet parks the car. You don't need your Active On-Demand 4×4 system when you're loaning it to your friend.
The valet mode stows all these specs away from other people, improving safety and usability over performance. With a 645 lb-ft torque and a 7,200 lb towing capacity, the Jeep Trackhawk is a monster in the right hands. You don't want to unleash that where it is not needed.
4. Why You Need Valet Mode With Your Grand Cherokee Trackhawk
Power in the wrong hands? Not a good thing. If you can limit the horsepower and torque to 4,000 RPM in exchange for safety and reliability, that's a good choice.
The Grand Cherokee Trackhawk provides an all-new level of safety with the Valet Mode. By disabling launch control, paddle shifters, and many performance level drive-mode functions, you ensure easier handling. You also prevent people from messing around with the system, which is annoying to readjust.
Also, if you're the type who worries about privacy, the valet mode is a great choice. It keeps your driver data away from prying eyes, so nobody can check on your personal details.
When you go to your Dodge dealer, it's best to ask about this feature so they can help give you more nuance.
Check With A Dodge Dealer If A 2019 Grand Cherokee Is Right For You
When it comes to your 2019 Grand Cherokee, the valet mode is a useful system. It lowers your specs to account for people who can't control the sheer power of the Jeep Trackhawk. This gives you the peace of mind that you need.
If you're looking to test the Grand Cherokee Trackhawk's Valet Mode, it's best to visit your nearby Dodge dealer now. If you're in the Waukesha, Wisconsin, you want a dealer that knows their stuff.
You want Wilde Chrysler Jeep Dodge Ram.
We handle everything from All-American Chryslers, Jeeps, Dodge and Ram. Get the best prices and best value with great financing options available for your needs.
Talk to us and let's pair you up with the ride that fits your needs. Take the best vehicle for you and we'll do the rest.