New 2018 Wrangler Design Dates Back to WW2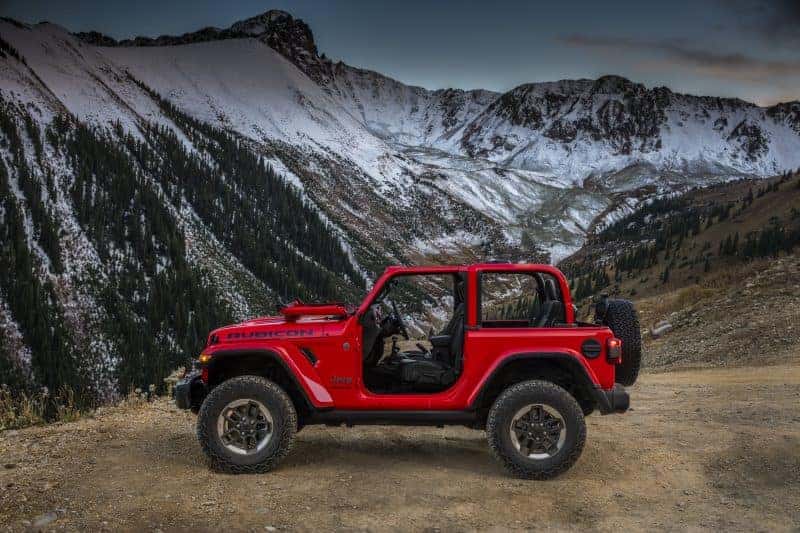 New 2018 Wrangler Design Dates Back to WW2! The 2018 Wrangler has recently been named a must test drive and builds on its status as the most capable vehicle for off-roading and open-air freedom by offering advanced fuel-efficient powertrains, superior on and off road dynamics, as well as a variety of innovative and advanced technology features. The 2018 Jeep Wrangler comes as a two door or four door. The two door is offered in three configurations–Sport, Sport S and Rubicon– while the four-door model is available as Sport, Sport S, Sahara, and Rubicon. But why test drive it?
But did you know the design of this model dates back to WW2? Out of 130 manufacturers that bid on producing a light reconnaissance vehicle with a 600-lb. load capacity, a wheelbase less than 75 inches, a rectangular-shaped body, a four-wheel drive with two-speed transfer case and a fold-down windshield for the U.S. military, Willys-Overland was chosen. Seventy samples of the Willys Quad were built and in March 1941, Willys-Overland built 1,500 Quads for the military. During the war, Willys-Overland would build a total of more than 368,000 vehicles which became known as the Jeep. Although the exact origin of the name is contested, it seems mostly likely that it came through a slur of the letters "GP" which mean "General Purpose" in military lexicon.
Learn more in the FCA blog post. For more Jeep news, Follow Wilde Chrysler Jeep Dodge Ram on Twitter or Like us on Facebook.