Jeep Culture and the Jeep Wave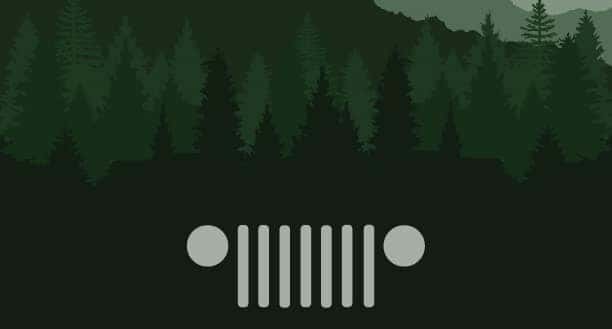 ---
Jeep Wave Rules
---
1. Jeep owners are responsible for continuing the tradition of the wave.
There are different forms of etiquitte depending on factors such as if the top of the car is down or up and the location
2. Understand the Jeep heirarchy.
The heirarchy determines who initiates the wave and is based on factors such as model year, onroad/offroad driving habits, and more.
Where your car stands in the heirarchy depends on car model, year, and maitenance of the vehicle.
3. Upon passing a Jeep with a higher score in the hierarchy, the Jeep driver is required to initiate the Wave and continue to wave until it is returned, ignored, or the other driver has driven passed.
4. Jeep owners must return the Wave.
"An honor bestowed upon those drivers with superior intelligence, taste, class, and discomfort tolerance to own the ultimate vehicle – the Jeep. Generally consists of vigorous side to side motion of one or both hands, but may be modified to suit circumstances and locally accepted etiquette" -Jeep Talk.org
---
The History of The Jeep Wave
---
There are several theories of how the Jeep Wave etiquitte:
Theory 1
During World War II, Jeeps were commonly seen driving on the front lines to transport supplies, sensitive mail, and carry the wounded to safety. The Wave started as a way to differentiate ally and enemy or as a simple greeting from one fellow soldier to another.
Theory 2
The tradition began after World War II. When the soldiers returned home, many purchased their own Jeep. The Jeepers began waving at each other knowing that the other driver was most likely a fellow soldier.
Theory 3
The wave began when civilians began to purchase Jeeps. The vehicle became more common off the battlefront as people would drive them more for recreational purposes. Jeep etiquette was created as a way for Jeepers to recognize each others shared interest and hobby.
---
Jeep Clubs
---
What are Jeep Clubs?
Jeep Clubs welcome Jeep lovers of all ages. Enthusiasts can join to meet fellow Jeepers who share a passopn for the vehicle.
What do Jeep Clubs do?
Jeep clubs organize activities and events such as meetups, camping, car shows, and group drives on off road trails for people to bring their Jeeps and have fun.
How to find a Jeep Club near you:
You can find a Jeep club near you just by google searching "Jeep Club" or go to http://www.jeepclubs.org/. This website shows jeep clubs in the state of your choice.
---