Jeep and Ram Dominate Mudfest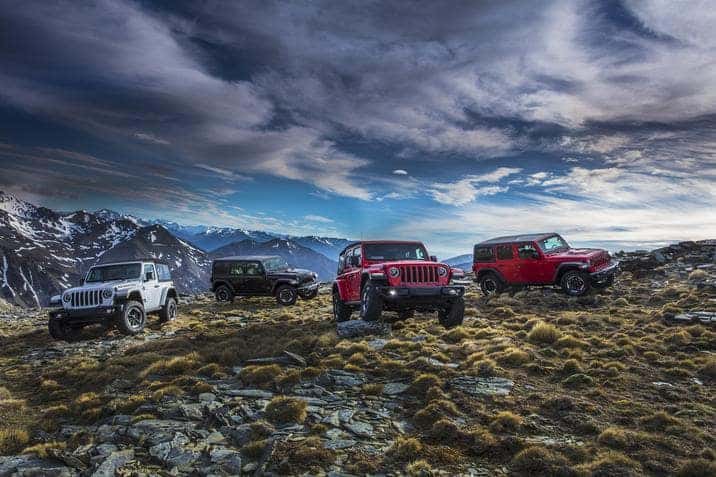 Jeep and Ram Dominate Mudfest! Earlier this month, Jeep and Ram dominated the 24th annual "Mudfest" competition hosted by the Northwest Automotive Press Association (NWAPA). Out of the six vehicle categories, Jeep and Ram won three while the 2018 Jeep Wrangler was named the "Northwest Outdoor Activity Vehicle of the Year," an award that was voted on by the automotive journalist members of NWAPA. Additionally, the Jeep Wrangler was alsmo named the winner in the Compact and Mid-Size Utility and Extreme Capability classes.
"Jeep has taken the Wrangler to a new level, adding safety, technology and on-road refinement to its unparalleled off-road prowess. NWAPA members were impressed by the Wrangler's performance both on and off the road," said John Vincent, President of NWAPA. "The 2019 Ram 1500 once again raises the bar for full-size pickup comfort and refinement. It features a cabin that rivals luxury cars, and capability to do any work that it is asked."
More than 25 NWAPA journalists spent two days testing 26 vehicles from 16 manufacturers on a variety of terrains. They selected the winners in six categories including: Subcompact Utility, Compact and Mid-size Utility, Family Utility, Premium Utility, Trucks and Extreme Capability. The all-new 2019 Ram 1500 Rebel won in the Pickups category.
"The Jeep Wrangler and the Ram 1500 Rebel have well-earned reputations for capability," said Mike Manley, Head of Jeep & Ram Brands. "Winning a head-to-head third-party off-road comparison test, such as Mudfest, is clearly yet another strong endorsement for the Jeep and Ram brands."
For more Jeep & Ram news, Follow Wilde Chrysler Jeep Dodge Ram on Twitter or Like us on Facebook.