Jeep 4×4 Systems Explained: Do Whatever, Wherever, Whenever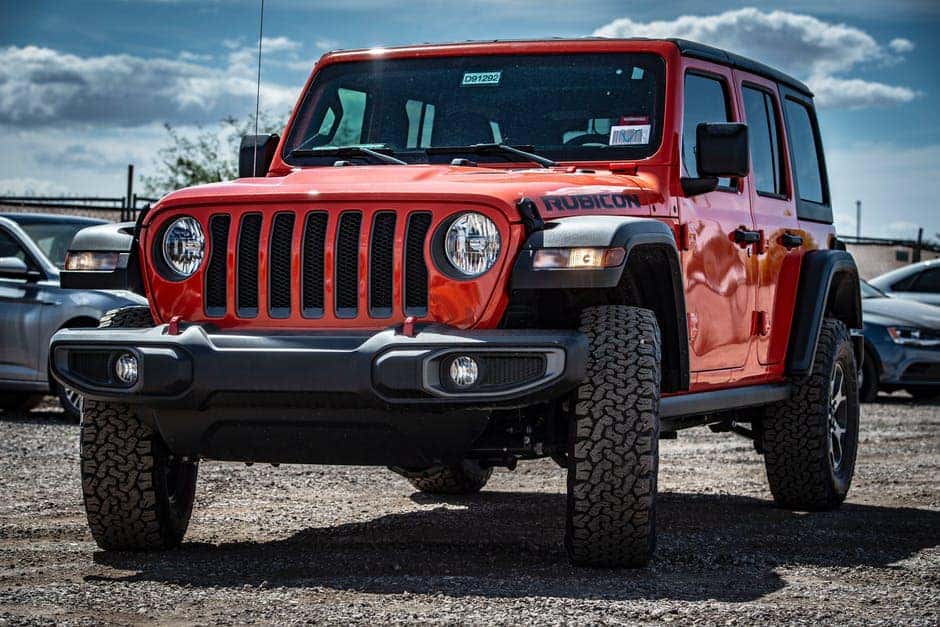 Jeep has been controlling a significant share of the auto industry market over the past few years. In 2018, retail sales for Jeep 4×4 automobiles hit 1,760,488 cars in the United States. That was a few thousand short of the 2001 high of 1,833,186 vehicles.
According to a CNBC report, May was the best month for two Jeep models – the Wrangler and the Compass. The numbers for the Wrangler, a legendary 4×4 truck, shot to 25,102, which was a 26 percent boost. The Compass model sold 17,327 vehicles crossover SUVs.
Despite the auto industry having multiple manufacturers of off-road vehicles, Jeep seems to be doing exceptionally well. What could be the secret about this?
Jeep has supplied auto consumers with different off-road models for over 75 years. The automaker develops state-of-the-art 4×4 products that allow you to traverse any terrain. Let's discuss 4×4 systems.
Four-Wheel Drive versus All-Wheel Drive
Many people use the terms four-wheel-drive (4WD) and all-wheel drive (AWD) interchangeably when discussing 4×4 vehicles. But did you know that the two represent different systems? We shall start by explaining how each works.
Four-Wheel Drive
4WD is a popular term for referring to Sport Utility Vehicle (SUV), automobiles designed to utilize maximum traction when off-roading. Most such vehicles come in the form of trucks with large off-road tires. The driver uses a manually operated locked 4WD driveline to navigate tough terrain.
With a locked 4WD driveline, there is a mechanical link between the rear and front axles. There is no mechanism to regulate the number of rotations each axle makes.
For this reason, the front wheels cover a longer distance than the rear ones when making a turn. The reason for this is that the turning radii for the two sets of wheels are different. Therefore, the wheels on the axles with a smaller radius (usually the rear tires) must slip on the ground.
If the surface is not loose or slippery enough, the driveline will twist and induce stress, leading to a state called wind-up. The most affected components will be the propeller shaft and the axles. If the vehicle doesn't have a mechanism to resolve the twist, the car becomes locked up and cannot move.
Lockups are uncommon, but they can occur at low speed on nonslip surfaces. Tires of a speeding car can slip to release the wind-up.
When driving a four-wheel drive, disengage the 4×4 mechanism when cruising on standard road surfaces like tarmac. Use the four-wheel option on rough terrain on a need basis.
All-Wheel-Drive
An AWD system drives all the wheels all the time. Therefore, the vehicle must have a mechanism to compensate for the rotational variation between the front and rear axles. The solution may be an electronically controlled clutch or a limited slip differential.
Most crossover small SUV designed for ordinary road use and occasional dirt use a permanent AWD system. From a safety point of view, AWDs are better than four-wheel drives.
All-wheel-drive vehicles have an added advantage of maximum, full-time traction to deal with eventualities. For instance, when maneuvering an unexpected slippery section of the road. No driver's intervention is required.
Jeep 4×4 Systems
Jeep has some of the most hardcore and advanced 4×4 systems. Let's explore some of the automaker's developments.
Command-Trac 4×4 System
This Jeep 4×4 system is an off-road solution of the 1980s. It doesn't have any differential intervention to deal with the wind-up effect.
The car, therefore, can suffer excessive wear and tear if driven on dry, hard surfaces in 4WD mode. It's best suited for extreme weather, wet surfaces, and off-roading adventures.
The transfer case has a shift-on-the-fly system. Users can select a 2:72:1 range for extreme off-roading or neutral for flat towing.
Active Drive 4×4 System
Available in the Cherokee and the Renegade, Active Drive is an automatic AWD system by Jeep. It uses sensors to determine when to engage the rear axle.
It comes in four variations, namely Active Drive Low, Active Drive I, Active Drive II, and Active Drive Lock. This Jeep 4×4 system has a crawl ratio of 20:1.
Freedom Drive 4×4 System
The Freedom Drive system is similar to the Active Drive in that doesn't need the driver's input. It's suitable for light off-roading. Freedom Drive I is an automatic system which rides on the front axle most of the time. It's available on the Compass in Sport, Latitude, and High Altitude trims.
Quadra-Trac I 4×4 System
The Grand Cherokee comes with a Quadra-Trac 1 system as the standard. Being an AWD, it doesn't have any levers or buttons for manual control, and it is always engaged. It comes with a brake lock differential offering moderate off-roading.
Roc-Trac 4×4 System
The standard Jeep 4×4 system for the famous Wrangler is Roc-Trac. It has electronic locking differentials and sway bar disconnect function for exceptional off-roading performance.
With several extras above other solutions, Roc-Trac is one of the most unshakable Jeep 4×4 systems. It has an NV241 OR transfer case with a 4:1 gear ratio capability. It's a trail-rated 4×4 system that comes with a brake lock differential.
Selec-Terrain 4×4 System
The design of the Selec-Terrain enables the driver to realign the vehicle for best performance based on the terrain. The operator can switch between Auto, Sport, Rock, Snow, and Sand/Mud using a dial.
The system came into the market in 2011 in a Jeep Grand Cherokee. It comes standard on 2014 models of Cherokee with four-wheel-drive.
Wrap Up
Jeep is iconic when it comes to developing high-performance automobiles. It has supplied consumers from virtually all sectors with 4×4 vehicles engineered to meet defined goals. Whether it's in sporting, the military, or at home, you will always find a Jeep model.
With multiple Jeep 4×4 solutions, the automaker has won the hearts of many truck and SUV aficionados. The vehicles are hardy and powerful to take you through the hardest terrains. You can hardly go wrong with a Jeep.
Choose wisely between four-wheel-drive and all-wheel-drive before buying a 4×4 automobile. If you select Jeep, be sure to explore its 4×4 systems and pick the most impressive one.
If shopping for an off-road vehicle, contact an award-winning dealership for professional advice.