Is Jeep Going to Make an All-Electric Vehicle?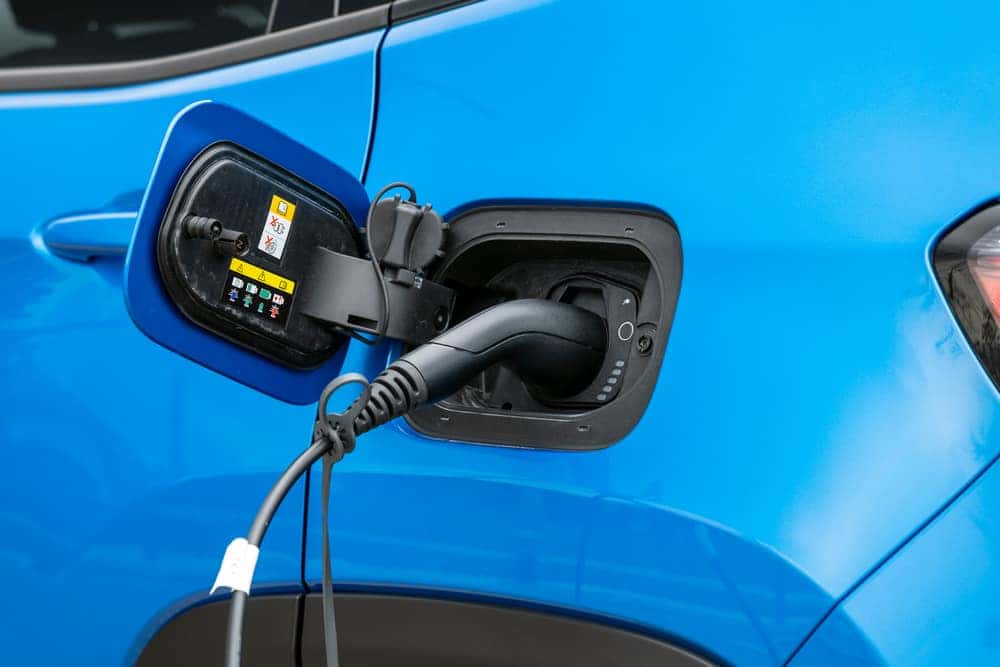 Remember when nobody you knew owned a smartphone, then suddenly everyone you knew owned a smartphone? We suspect the same scenario will eventually play out with electric cars.
At some point, in the not-to-distant future, electric vehicles (EVs) will cease being an expensive, high-tech novelty and start becoming an affordable choice for anyone who wishes to join the inevitable march to driving's all-electric future.
Indeed, in just the past four years, EV batteries—the most expensive part of the car—have seen their average cost drop by more than 50%, thanks in part to critical R&D investments by the U.S. Department of Energy.
That said, with battery technology dramatically improved, the nationwide charging infrastructure growing exponentially, and competition for the EV market beginning to evolve rapidly, any automaker not racing to get its best battery electric vehicle(s) to market need only be reminded of Kodak and what happens to companies that drag their feet in the face of industry-disrupting technologies.
This past summer, Stellantis—the parent company of Jeep—joined other automakers in accelerating the industry's embrace of electrified vehicles by announcing plans to invest roughly $35.5 billion in the new technology and software by 2025. Plus, the company expects to introduce 21 low-emissions vehicles over the next two years.
"We are racing on electrification," Stellantis CEO Carlos Tavares told the Detroit News. "We are all in."
Anticipated early in the race will be the launch of Jeep's first battery electric vehicle, now expected to debut during the first half of 2023. Additionally, Jeep said it intends to offer at least one battery electric vehicle in each of its vehicle segments by 2025; and further forecasts that 70% of its sales by then will involve electrified vehicles (including battery electric, hybrid, and mild hybrid vehicles).
While Stellantis has thus far kept under wraps which Jeep product line will introduce the brand's first all-electric vehicle, it is widely expected to be Wrangler—which already offers the plug-in hybrid Wrangler 4Xe. In another possible clue, the company provided a glimpse of what an all-electric Jeep Wrangler might look like when it unveiled its Wrangler Magneto Concept Car at the Jeep off-roading Safari, held annually in Moab, Utah. Jeep says it plans to improve on the Magneto concept over the next three years.
Meanwhile as mass production of these electric vehicles continues to ramp-up and the economies of scale kick in, many analysts project that battery electric vehicles and combustion vehicles could reach cost parity during the second half of this decade.
Most of us happily surrendered our flip-phones when the market introduced a much better, more technologically-refined alternative, even though the alternative—smart phones—cost significantly more to purchase and operate.
Will this same sort of scenario play out with our cars as well? Will new car buyers be persuaded to switch to electric once the technology settles and recharging stations become as ubiquitous as gas stations? Have you seen prices at the pump lately?