How to Pair a RAM 1500 to an iPhone or Android using Bluetooth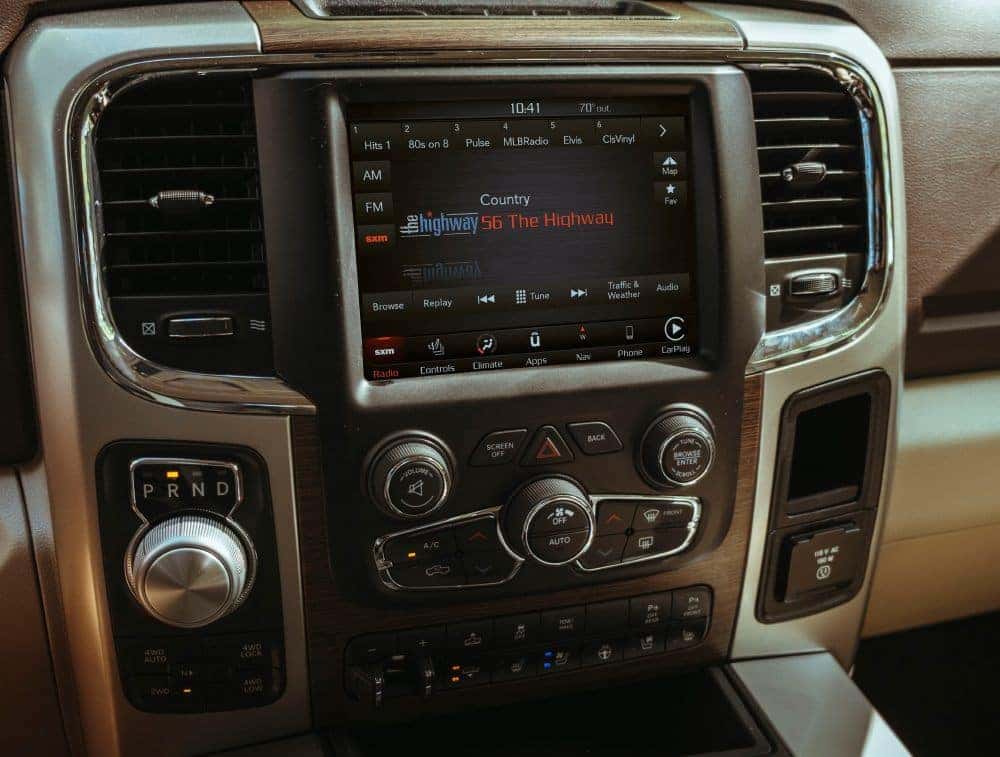 Wondering how to pair a RAM 1500 to an iPhone or Android using Bluetooth? It's not as complicated as it sounds! Using this feature can make your drives safer, allowing you to make voice-activated hands-free phone calls in-vehicle through the Voice Command system on the RAM 1500 Uconnect dashboard. In order to use this technology, first you have to pair the phone to the Uconnect system with a compatible mobile phone.
How to Pair a RAM 1500 to an iPhone or Android using Bluetooth
Make sure your RAM 1500 is in park and is running. Make sure your phone's bluetooth is turned on.
Push the phone button on the faceplate
Select "Yes" when prompted to pair a mobile phone on the Uconnect dashboard.
Search the available devices on your iPhone or Android.
Select "Uconnect" to pair your phone to your RAM 1500
The RAM 1500 Uconnect phone will show an in progress screen while both systems connect.
Quick Fixes
If you've paired other phones, try disconnecting them when adding a new phone by turning off Bluetooth, since only one phone can be connected at a time. If you select No on accident, you can navigate through the "Settings" button from the Uconnect Phone main screen and select "Paired Phones," and then "Add Device"
Make Your Phone the Favorite
Once the pairing process completes, the Uconnect system will ask whether or not this is your favorite phone. By selecting "Yes," this phone becomes the highest priority, allowing this phone to take precedence over other paired phones within range. It also allows the phone to connect automatically when entering the vehicle. If software updates interfere with the Bluetooth connection, simply repeat the pairing process again, after you delete the device from the list of phones on the Uconnect system and delete Uconnect from your phone's devices.
How to Call, Accept Calls and Transfer Calls
When you are ready to call, you need to push the Phone button on the RAM 1500 steering wheel and say "dial name/number" after the beep. In order to accept incoming calls, simply push the Phone button on the steering wheel. Pressing it again will end the call. If you need to transfer a call from your headset to the Uconnect system, use the browse/enter scroll wheel to select transfer and then press enter or the "Phone Pickup" button on the steering wheel. After the Beep, say "transfer call." What else can you do through the Uconnect system? Phonebook download allows you to transfer contacts to the Uconnect system.
And that's how to pair a RAM 1500 to an iPhone or Android using Bluetooth! If you are still struggling to connect your devices, we are here to help! Call our service department today to schedule a time. For more Ram tips, Follow Wilde Chrysler Jeep Dodge Ram on Twitter or Like us on Facebook.