Head-Turning Trucks: 7 Reasons We Love the New 2019 RAM 1500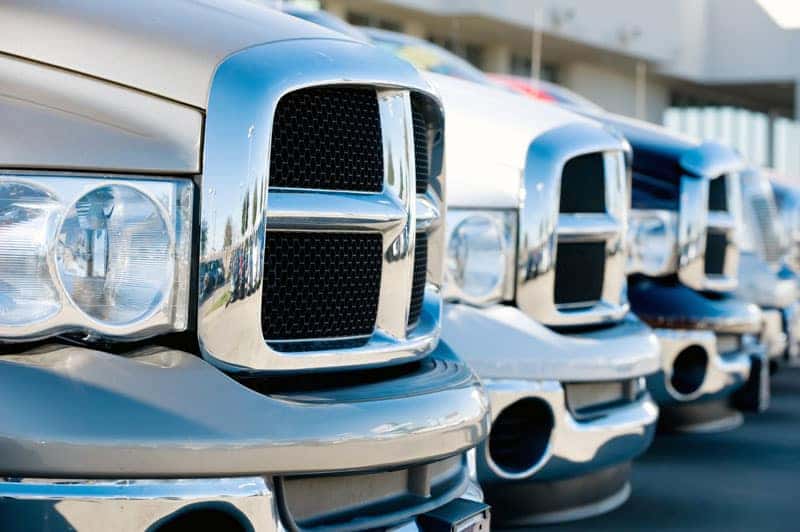 Are you in the market for a new truck? As the years past you by, the competition grows. You know you want a truck.
But you don't know which direction to go. We're here to tell you that the new RAM 1500 is your only option! It just keeps getting better every year.
And you won't want to miss out on all the awesomeness! If you own a truck or are considering purchasing one, then you probably have solid reasons why. Adding a truck into your family isn't a random decision.
We expect our truck to offer us specific qualities. But don't settle for the basic truck options. Your truck doesn't have to be boring.
The new RAM 1500 consist of all the great things we need out of a truck. And it has all the features we want out of a forever vehicle. So buckle up and stick along for the ride.
Because we're about to give you the top seven reasons why the new RAM 1500 truck is the vehicle for you!
1. Durability Of A Truck, Grandeur Of A Luxury Vehicle
The perfect truck should offer durability that we expect mixed with the luxury that we desire. And the new RAM 1500 truck does just that! The interior of the truck offers superior comfort and lots of features!
The 2019 version allows for more space inside. This adds to the comfort factor. Plus, climate control options are in place for both the driver and the passenger.
There's no longer a need to fight over the temperature! Add these along with the touchscreen and you're talking maximum comfort. The touchscreen is in place for navigation and entertainment purposes!
2. Versatility
The new RAM 1500 is ready to accommodate you in all your needs. The packages and options available to you are endless. Wanting to upgrade the exterior?
No problem. Want to add some cool features to the inside? No big deal.
You have the power to pick and choose which options or features work best for you. Know what you want out of your truck. And then make it happen!
3. Power
When we think trucks, we think power! And we need power. That's why we own trucks.
Another option is the engine. There are two options. Choose between a 5.7-liter RAM 1500 HEMI engine or a 3.6-liter Pentastar V6 engine.
The 5.7-liter HEMI provides 395 horsepower. And it tows up to 12,750 pounds!
But if that's a little too much power, then look into the 3.6-liter Pentastar. This engine puts out 305 horsepower. And it'll tow up to 7, 730 pounds! That's still impressive.
4. Suspension
If you're thinking about buying a truck, then you've probably thought about some off-roading adventures. A good truck gives you the opportunity to explore terrains that your sedan would never allow.
And the new RAM 1500's top-notch suspension system takes you off the road without turning stomachs. Passengers and cargo alike will remain in their place. This new model's RAM wheels offer a smooth ride.
5. Efficiency
To provide more space inside the vehicle, the frame is larger. And it's made lighter. But don't let its light weight fool you.
The new frame is stronger than ever before! And because of this lighter style, the new RAM 1500 is more fuel efficient. Aerodynamics come into play when taking off in this stylish ride.
It's the ideal choice when looking for efficiency in a truck.
6. Technology
This awesome truck comes with the technology you need. The long, vertical touchscreen allows for easy functioning of the radio, navigation, and more. Plus this vehicle offers features that permit the driver to keep an eye on the road while accessing different functions.
A traffic detection system is also installed in this state of the art truck. As an added feature to the navigation, traffic detection ensures you get to your destination in the quickest time possible.
Blind spot monitors are also featured in this new model. Driving a large vehicle makes seeing smaller cars around you difficult. Blind spots are more prevalent in big trucks.
With the blind spot monitors in action, you won't have to worry about making those tricky blind spot mistakes again! Another great feature to prevent making mistakes is the lane departure assist. This feature helps the driver from crossing lanes unintentionally.
And no worries if this feature isn't for you. You can shut it off and on with the push of a button!
7. Price And Warranty
We saved the best for last. That's right, the price is spectacular.
The new 2019 model has a starting base price of $31,695. It's everything you need out of a truck and more. And it's all at a price that you love.
Now, let's talk about the warranty. The new RAM 1500 comes fully equipped with a 5 year or 60,000-mile powertrain limited warranty. If any issues arise with a powertrain component, then the warranty has your back.
This covers the engine, transmission, and the drive system. Cost of towing is also included. And if you decide to ever sell your truck, the warranty transfers to the next owner.
But there's another option, of course! If you opt for the three years or 36,000-mile limited warranty, then you'll have bumper-to-bumper coverage. This coverage is from the body of the truck and into the electrical system.
Peace of mind you deserve!
Get Your New RAM 1500 Today
Don't delay! Get your new RAM 1500 truck today! And drive off in your new forever truck.
You need a truck that gives you comfort, luxury, durability, and power! Why be in the market for any other vehicle when you can have it all? And it's for a price that'll make you jump for joy!
So look into making the purchase today and take a look at what great deals we have for you!