Can Jeep's Remote Start Turn on the Heat to Unfreeze My Car?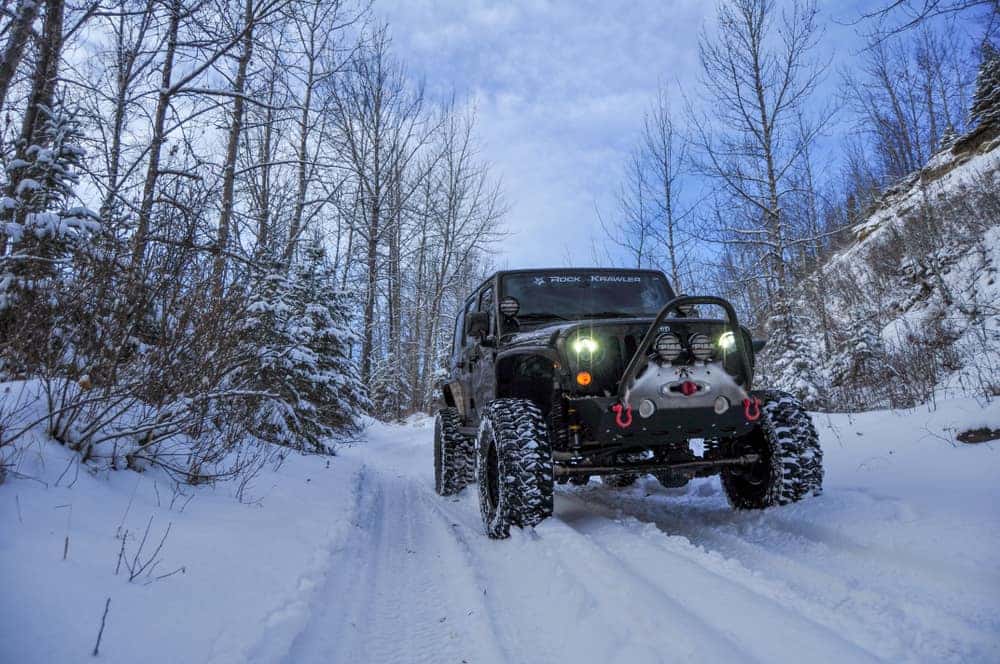 You never truly appreciate your Jeep until a cold day in January when its Remote Start System pre-heats the car and de-ices its windows just minutes before you are ready to leave home. The same convenience applies to hot days in July when the mere press of a button will pre-cool your Jeep's passenger compartment just moments before you get in.
If equipped, your Jeep's Remote Start System not only enables you to start the engine without the key—from as far as 328 feet away—but also to simultaneously activate its climate control system. Your heated front seats and heated steering wheel, if your model has them, will also turn on automatically in wintry weather. Be advised that only Jeeps with automatic transmissions offer remote starting, which you should never activate unless the car is parked outside in a fully ventilated space.
The vehicle, upon starting, will read the outside temperature and determine whether or not the vehicle needs to be heated or cooled. If the outside temperature reads below 40 degrees Fahrenheit, the heated seats and steering will turn on, as well as the highest heating settings in the car.
More than a convenience, the consensus among auto mechanics is that a remote start system is beneficial for your engine—especially if it's a diesel or turbo—because it warms it up before driving. In cold weather, warming the engine increases your motor oil's viscosity so it circulates properly through the engine block. Thus, preheating your engine may help extend the life of your drivetrain.
How do you know if your Jeep has a Remote Start System? The easiest way to check is to look at your key fob.  If you have it, the remote start button is marked with a "x2" inside a circular arrow. Press and release this button twice. Within five seconds, the horn will honk, the lights will flash, and the engine will begin running for up to 15 minutes.
If your Jeep came without a remote starter, there are numerous aftermarket kits that enable you to add the feature.