Automotive Science Group Honors the Chrysler Pacifica Hybrid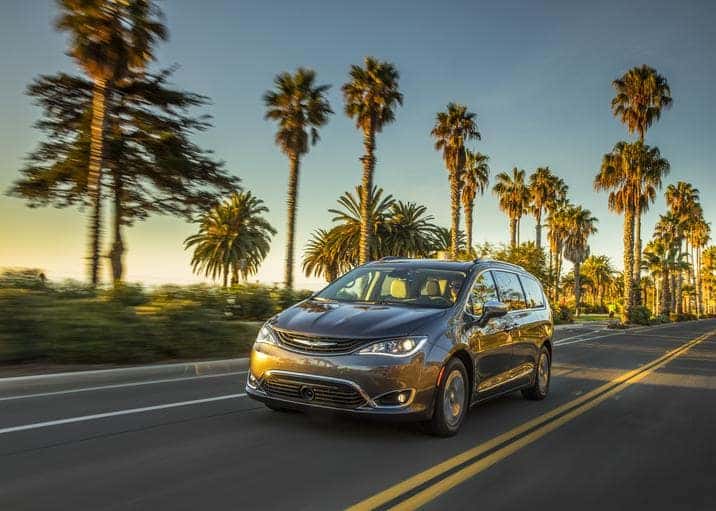 Automotive Science Group Honors the Chrysler Pacifica Hybrid! Recently, the hybrid was named the best new car by Good Housekeeping because, "As America's first-ever and only hybrid minivan, it is by definition a one-of-a-kind, no-compromise family vehicle," said Laurie Jennings, Deputy Editor & Director of the Good Housekeeping Institute. "Offering all the qualities of the well-received gas model, the Chrysler Pacifica Hybrid displays substantial real-world electric range for most driver's daily commutes, great fuel economy when operating as a hybrid and plenty of room for families."
Now the Automotive Science Group has honored the model with the distinctions of the Best Environmental Performance and Best all-around performance awards for the second consecutive year. The Pacifica Hybrid earned an environmental performance rating the outperformed the average vehicle in its segment by 34%, maintaining a 24% smaller carbon footprint than the average large vehicle.
"With 84 MPGe, the Pacifica Hybrid reveals new possibilities for fuel economy gains and emission reductions, earning the Pacifica Hybrid ASG's coveted Best Environmental Performance award," said Colby Self, Managing Director of ASG. "The Pacifica Hybrid, with its 33-mile all-electric driving range, leverages the increasingly cleaner U.S. power grid as a fuel source to significantly improve the environmental benefits of the PHEV powertrain in 2018, and across future years."
For more Chrysler news, Follow Wilde Chrysler Jeep Dodge Ram on Twitter or Like us on Facebook.