3 Reasons To Buy A New Chrysler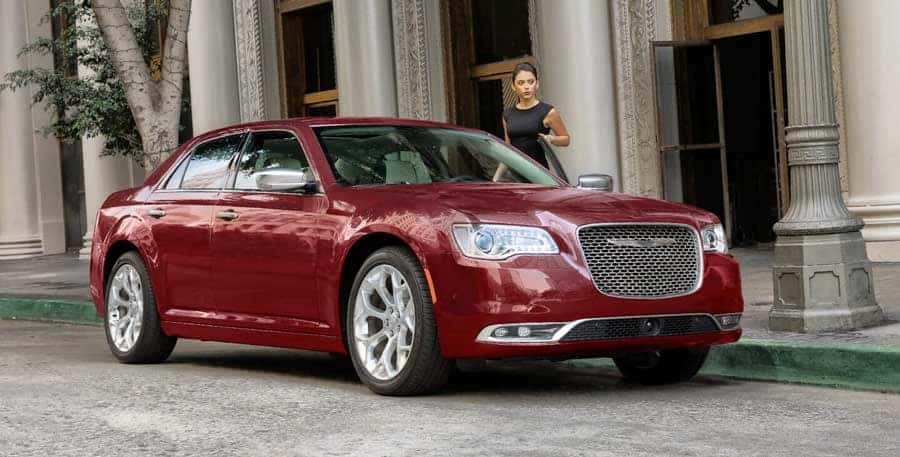 Chrysler is one of the most enduring and recognizable brands in the American automotive industry. In the year 1925, Walter P. Chrysler bought out the Maxwell Motor Company and started his own Chrysler Corporation. A few decades later, his namesake company would produce the first "muscle car" and change Americans' relationships with their vehicles forever after.
Not only does Chrysler sell its eponymous brand of automobiles but they also manufacture and sell the very popular car makes of Jeep, Dodge, and Ram. Are you in the market for a new vehicle? Read on, and we will walk you through the top reasons why you should purchase a new Chrysler.
Advanced Technology
While most new cars feature advanced tech that is confusing and convoluted, Chrysler has a reputation for being user-friendly and easy to navigate. The Chrysler 300's UConnect infotainment has a large 8.4in touchscreen display and is one of the brightest screens on the market today. It also comes with Android Auto and Apple CarPlay so you can connect your mobile devices.
You can also take advantage of the wireless smartphone charging system which simply requires you to set your cell phone down on a charging pad. The Chrysler Pacifica also comes with the same large touchscreen display as well as dual rear screens with a Blu-Ray player, HDMI inputs, and downloadable apps and games like sudoku and solitaire.
The Chrysler 300 also comes with smart driver assistance technology. This includes lane-keeping, adaptive cruise control, and automatic emergency braking. And the new Pacifica has an incredibly useful 360-degree surround view monitor. It also features auto-steering functionality to help drivers with perpendicular as well as parallel parking.
And the recent 2019 Ram multifunction tailgate completely changed the game when it comes to pickup trucks. With this new tailgate, drivers can get four different tailgate configurations with the multifunctional 60-40 split doors.
Chrysler also recently developed a kick-down retractable step. This step is attached underneath the rear bumper and it allows people to have easy entry and exit out of the truck's bed when both of the tailgate doors are swung open. In fact, the Ram Pickup is among the best selling pickup trucks in the United States.
Chrysler Manufactures the Industry's Only Hybrid Minivan
If you are looking for a new vehicle to drive your family around while still remaining environmentally conscious, the new Chrysler Pacifica is for you. The Pacifica hybrid is the only minivan of its kind on the market today.
Though the retail price of $40,000 may seem a bit steep at first, the many values that it comes with may very well outweigh the upfront costs. The fuel savings, tax credits, and long list of features will save you plenty of time and money in the long run.
The car charges fully in just two hours, gets 82 miles to the gallon, and has a driving range of 520 miles! All while seating seven. Those who purchase the Chrysler Pacifica Hybrid might also qualify for a $7,500 federal tax credit as well as other state and local credits. It also comes with an incredible 10 year/100,000 mile warranty on the battery.
Also, the drive of the car feels a lot like an entry-level luxury vehicle. This is a lot different than the uncomfortable, mobile bouncy-house feel of most other minivans. Chrysler went through great pains to reduce the amount of body roll you would typically feel in a car of this size.
And thanks to the battery pack that is under the passenger area, you can travel up to 33 miles on full-electric (EV) mode. Also, even though the back seats don't fold like the gas-only version of the Pacifica, they are still removable so you can still get that extra minivan space. It also comes with automatic sliding doors which is helpful when your hands are full.
Go Off-Roading in a Jeep Wrangler
Perhaps Chrysler's most recognizable vehicle, the new Jeep Wrangler is essentially a smaller and more rugged SUV. This is truly a vehicle for people who love adventure and want some extra space.
One of the coolest things about Chrysler's Jeep Wrangler is that the doors and the freedom top are both easily removable. Plus, it comes with a super high definition reverse camera that is mounted on the rear tire.
And there are digital off-roading options that the driver can access to get a more comfortable and exciting drive. Also, Chrysler recently added an option for a diesel engine in the 2019 Jeep Wrangler.
There is also the Electronic Stop Start (ESS) feature which is able to save on fuel by shutting off the engine automatically to stop idling when the car is stopped. This feature saves you on gas and helps the environment.
The auto manufacturer is also planning on releasing the Jeep Gladiator in 2020. This car is a basically pickup version of the Wrangler. With the Jeep Gladiator, you get a pickup truck, an off-roading vehicle, a convertible, and a family car all in one.
Finding the Right New Chrysler for You
Purchasing a new car is always a big decision. There are a lot of factors to consider like size, mileage, features, and price.
Thanks to Chrysler's ability to stay ahead of the curve, you can never go wrong with a new Chrysler vehicle. No matter which specific make and model you get.
Are you interested in buying a new car? Contact us today and see what we can do for you!