2018 Dodge Durango SRT Named Crossover of the Year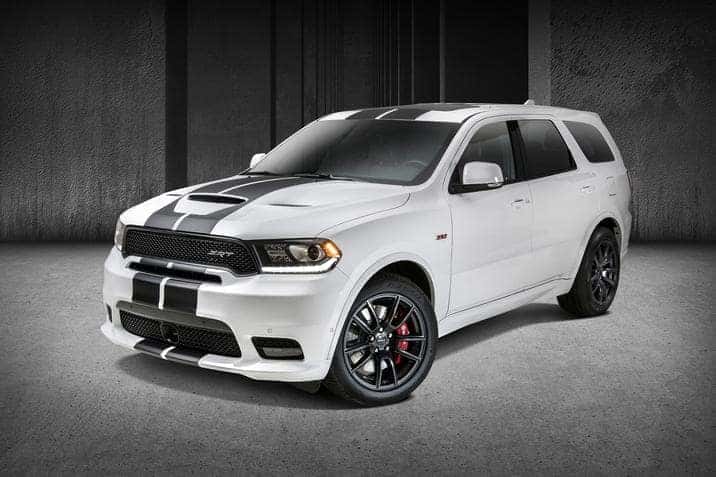 2018 Dodge Durango SRT Named Crossover of the Year! Recently, the Rocky Mountain Automotive Press (RMAP) named the 2018 Dodge Durango SRT as the Crossover of the Year. The RMAP members, which include all automotive journalists in Arizona, Colorado, Idaho, Kansas, Nebraska, Utah, Wyoming, and Montana, evaluated new or significantly updated vehicles for 2018 to determine which is a best fit for the Rocky Mountain lifestyle. The three-row SUV with its 475-horsepower and 470 lb.-ft. of torque and impressive HEMI V-8 engine is National Hot rod Association certified for its quarter-mile time of 12.9 seconds.
"The 2018 Dodge Durango SRT made a great impression in its first RMAP event by how well-integrated this high-performance vehicle is for the Rocky Mountain region," said David Muramoto, President-RMAP. "From clean, functional styling to how well the powerful drivetrain and electronic systems work together, the Dodge//SRT team did fine work in impressing RMAP voters."
For more Dodge news, Follow Wilde Chrysler Jeep Dodge Ram on Twitter or Like us on Facebook.